2 IN 1 Liquid Soap Dispenser with Sponge Holder [ FREE SPONGE ]
Sold out
Original price
Rs. 755.00
Original price
Rs. 755.00
-
Original price
Rs. 755.00
Original price
Rs. 755.00
Fill with liquid soap, and then use the sponge to press down on the pump, which will dispenses the perfect amount of liquid soap up onto the sponge.
Liquid soap Dispenser the perfect amount of soap onto the sponge, extremely easy to use.

This dishwashing dispenser will totally transform your kitchen life.
Cleaning dishes is about to get a whole lot faster with this Soap Pump & Sponge Holder.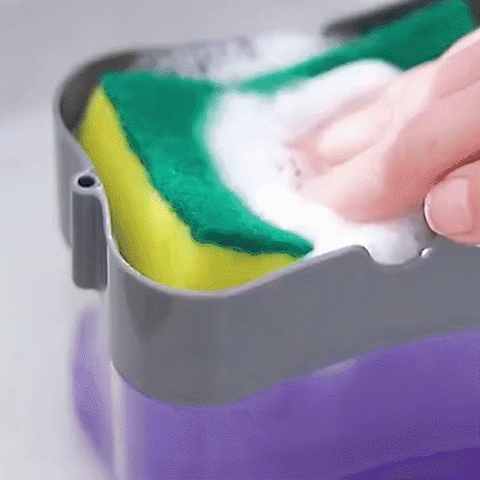 made of unbreakable ABS plastic making it long-lasting.